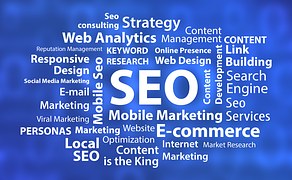 Local SEO has seen some changes recently and it's imperative to understand the new Snack Pack and what these modifications mean for your rankings in local search results. The most substantial and noticeable difference is that the fluctuating pack of one, three or seven ordinarily displayed is now replaced with only three results across the board. The resulting consequence is that many businesses have lost local exposure in the search engines and must work smarter now to increase their brand visibility in local search results.
The even larger issue now is the increased competition for the remaining three local positions. Businesses that previously appeared in positions four through seven will now have to strategize wiser for local visibility. And positions one, two and three are going to have to work diligently to stay evident. This will also make organic and paid results important for local businesses to work into their online marketing efforts. Therefore, a marketing and branding mindset is more important than ever when it comes to increasing brand exposure online, as well as, driving traffic to your website/social platforms.
Another modification worth noting is that we are seeing more cases in local search results where the Snack Pack is sitting at the top of the page and adverts are presented to the right. Although this now seems to be the norm, the positioning of these can vary. The variations we have noticed include local results at the top of the page, adverts at the top of the page, local results below ads and local results below a single organic listing.  Since the search engines are constantly altering and testing new algorithms, it's hard to determine how results will be displayed in the future.
 What Has Changed?
Only three listings are now displayed where up to seven were shown before
The window of opportunity has shrunk, therefore, competition has increased
Google is experimenting with paid local results

What Is The Same?
Reviews are still extremely important for higher click-through rates
Citation consistency remains essential for establishing higher results
Links and local influence are still vital in competitive fields
What To Focus On:
Google My Business
Citation Consistency
On-Page Optimization
Reviews
Local Links
Local Reputation
Some Things To Keep In Mind:

Although important, reviews and citations carry receding returns, however, legitimate links from local or related sources will continue to boost value. They are also the primary components in deciding whether you are able to be a part of, or remain visible in, the new Snack Pack.
Make sure your local pages have snippets of reviews as they play a critical role in boosting click-through traffic.
Ascertain location-specific on-page optimization is calibrated.
Reviews are crucial in driving clicks and determining where you stand in the selection process.
Organic is still the most flexible and consistently reliable driver of site traffic.  So diversify when it comes to your SEO strategies and allow multiple avenues for traffic to discover your brand.